This forum is to discuss issues related to Monterey Barcode Creator 3.x.

Barcodeschool(
http://www.barcodeschool.com
) has recently published an article about creating shipping container labels in Monterey Barcode Creator 3.3.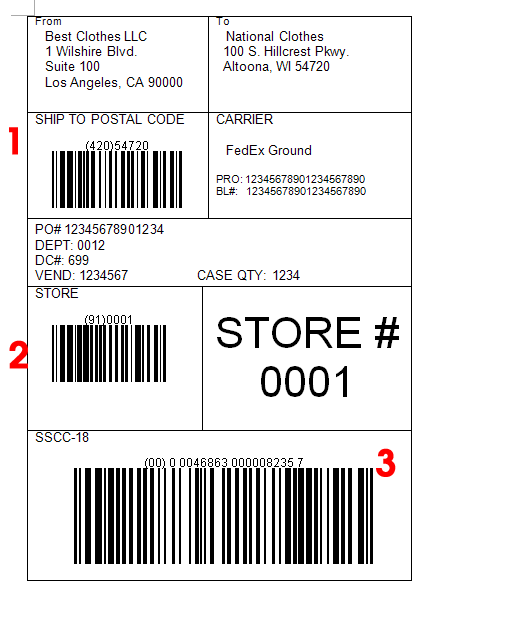 The image above shows a shipping label that meets the requirement of a national retailer. The whole label is 4″ X 6″. Most information in the label are quite obvious so we will not explain them here. The items that puzzle most are the three barcodes, required by the retailer for anyone doing business with. Those barcodes are actually not complicated as if they look at the first glance. All those barcodes are UCC/EAN-128 (also GS1-128) barcode...
To read the complete text, visit
http://www.barcodeschool.com/2009/02/cr ... e-creator/
The information above is provided "AS IS", with no warranties, and confers no rights.
Support Engineer
Posts: 198
Joined: Wed May 14, 2008 2:42 pm
---
Return to Monterey Barcode Creator 3.x
Users browsing this forum: No registered users and 2 guests